How to Choose Prescription Goggles?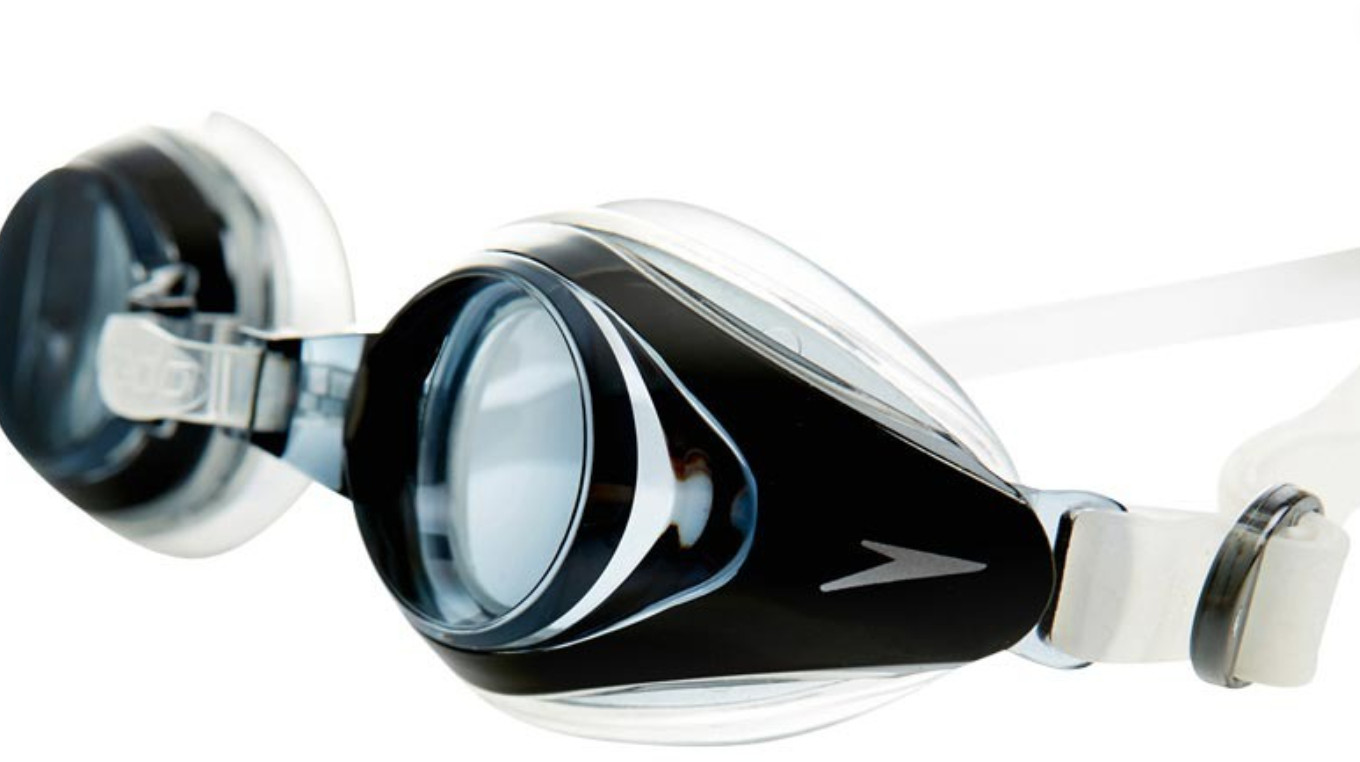 You may also need to purchase
prescription swimming goggles
for the pool if you need corrective lenses to see clearly. This guide will guide you on how to choose the best prescription eyewear for you.
Lens
Prescription goggles come with off-the-shelf spherical lenses of varying strengths, called diopters or stepped diopters. This type of lens production is similar to the regular reading glasses found at the drugstore: the prescription will be very close to your own, but probably not as precise as those found in the glasses or contact lenses you use every day. For use in water (already blurred environments), graduated diopter glasses are sufficient. They're more widely available and more affordable than custom-made prescription goggles from a doctor's office.
Negative diopter lenses are the most common goggles for people with nearsighted vision. Lenses range from -1.5 to -10.0 diopters in 0.5 increments. Plus diopter lenses are for farsighted swimmers and are less common.
Find Your Diopter Strength
The first step in choosing prescription eyewear is to determine the diopter strength that best matches your current prescription. Follow the steps below, or ask your doctor to help you choose the best method for you.
1. Obtain your latest prescription number.
2. Use the following formula to calculate the diopter strength you need:
1/2 cylinder + sphere = diopter strength
The sphere is the degree of weakening of the diopter. This is always a negative number for nearsighted people and a positive number for farsighted people. The cylinder is the degree of astigmatism in your eye. Add half of this number to the sphere to determine diopter strength.
To choose a diopter lens, simply find the prescription that most closely matches your own. A general rule of thumb when choosing diopter lenses is to round down (not up) to the best fit for your own prescription. This reduces eye strain on your eyes.
For example, if your prescription is -5.0 spherical and +2.0 cylindrical, then (1/2 x +2.0) + -5.0 = -4.0 step diopter lenses. Or, if your prescription is for Spherical: -2.0 and Cylindrical: -1.0, then (1/2 x -1.0) + -2.0 = -2.0 (rounded up from -2.5) step diopter lenses.
Select Goggle Model
Prescription goggles have come a long way in recent years. Prescription goggles users can now choose lenses and goggle frames that are just as stylish and fluidly dynamic as their non-prescription goggles.
- Prescription goggles are available in recreational and racing styles. Serious swimmers, triathlon and open water swimmers, and lap swimmers who will want to shop for a competition style should look for low-profile frames or frames with "competition" in the model name.
Racing goggles are often available with a range of premium features such as UV protection, anti-fog coatings, and nose pads in different sizes.
- Swimmers with less experience swimming, or who just want an alternative to wearing glasses in the water - such as a face mask or goggles with larger lenses - should look at the casual model. These have wider padded frames and offer wider peripheral vision.
Recreational models tend to have fewer features, making them a more affordable option for recreational swimmers.
Optical goggles, also known as prescription goggles, maybe a little more expensive than over-the-counter goggles, but they're still very affordable (and getting cheaper every year). If you're having trouble deciding which goggles to buy, consider consulting your optometrist. It may take a few minutes for your eyes to adjust to the new lenses after putting on the goggles, but after a short adaptation period, you should be able to get the most out of them in the pool.
Two Different Eyesights?
No problem! Did you know you can get a custom pair of goggles by purchasing two? While this may seem expensive at first glance, you'll end up with two pairs of goggles that perfectly fit your unique eye strength.
Simply follow the instructions below to change lenses:
1. Choose a pair of goggles to get started.
2. Holding the bridge of the nose and the strap, use your thumbs to pop the silicone or polycarbonate gasket off the bridge of the nose with gentle force.
3. Turn the goggle so you can access the strap, then undo the strap so you can slide the loose gasket off. put it aside.
4. Now, repeat steps 2 and 3 on the other pair of goggles. Note: Make sure not to confuse your left and right eye lenses! Tip: You can use blue painter's tape to mark from left to right.
5. Before attaching the loose gasket to the bridge of the nose, please make sure your left and right lenses are in the proper position for your unique prescription.
6. Now, using the same gentle force, pop the loose gasket into the bridge of the nose and repeat on the second pair.
7. Finally, put the straps back on and adjust them to your liking.
The above briefly introduces the skills of choosing prescription swimming goggles. If you want to buy prescription swimming goggles, please
contact us
.
Shengbailong is a professional
custom swimming and diving equipment manufacturer
, we are a modern one-stop production enterprise integrating R&D, manufacturing, and after-sales service, specializing in the production of swimming goggles, silicone swimming caps, diving masks, snorkels, etc. From new product development and the anti-fog mirror lens process to the finished product, all procedures are done in-house. The factory is equipped with mold CNC machines, injection molding machines, hydraulic presses, and anti-fog mirror lens processing-related equipment.