Choosing the Right Goggles for Competitive Swimming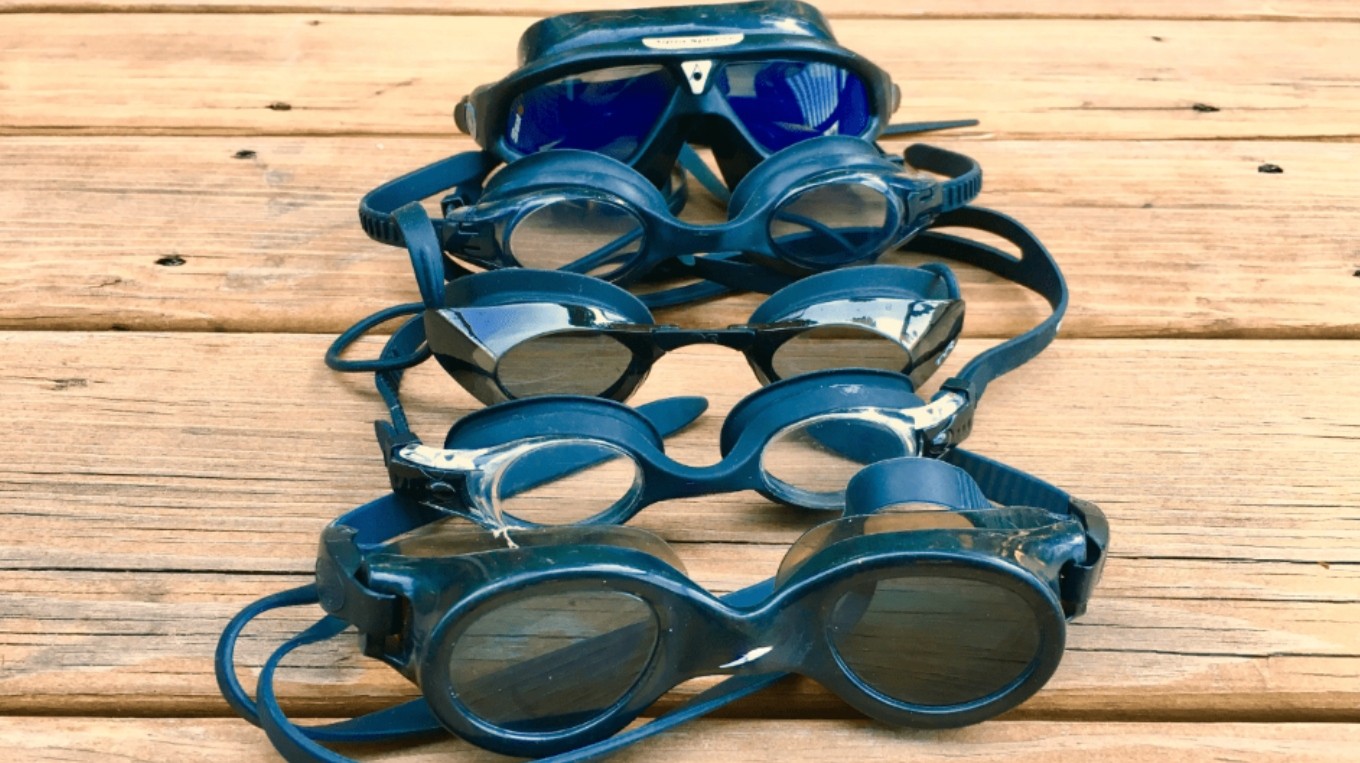 Swimming is a very popular competitive sport. Whether it's a triathlon, a championship, or a swim meet, there seems to be a soft spot for competitive swimming among the public.
Whether you're a competitive swimmer or looking to compete, you know the value of having quality goggles. But, faced with all the options, how does one choose the one that suits them?
Don't worry, we've put together some points for you to consider that will equip you with the knowledge you need to pick the right pair.
You'll notice that you can choose from recreational goggles, practice goggles, swim masks, and competition goggles. So why should you choose competitive-style goggles over the rest? How different can they even be?
Well, race goggles are usually designed to be more technical and fit closer to your eye sockets. They have some extra features that allow competitive swimmers to be more hydrodynamic than when using regular goggles. Once you know you need competition goggles, the next step is to narrow down your options.
Color Preference
This one is simple, but it's important to keep your choice of color in mind. The more you like the look of your goggles, the more likely you will enjoy wearing them.
While competition goggles may not be overly focused on aesthetic value, there are a few brands that do. Pick a color that suits you, and you can see what you're wearing.
Lens Style
Ideally, you want a lens that is anti-fog and has UV protection. In addition to this, some lenses are also designed for use in different kinds of water. Depending on where you are and what your needs are, here's what you need to consider.
Clear lenses allow for maximum field of view, best for use in indoor pools
Mirrored lenses block the sun's brightness, glare, and focused light
Lavender lenses for better contrast in blue or green spaces
The smoke screen also reduces the brightness level and can be used outdoors in bright sunlight
Amber lenses let more light into your field of vision in low light
Blue lenses allow light while limiting sunlight and glare
Focus on Visibility
Make sure you buy goggles that allow you to see clearly. If you usually wear glasses, you can also request goggles with special lenses, taking your number into account.
The whole point of using goggles is to keep your eyes open underwater, so make sure your vision isn't blocked while you're wearing them. Also, watch out for scratches on the surface. If you purchase a pair online and notice any damage to the finish, please return them immediately.
Comfortable Fit
Another thing to look for is how well the goggles fit your face. By that we mean, you need to check the seal and make sure you feel a slight suction when you wear it. The right pair will have light pressure and not press too hard against your skin.
Race goggles are often not easy to adjust, so you have to find a pair that fits right from the start. Also, notice how they fit your nose. If it rubs against your nose too much when you move, you should probably switch to another pair.
The Adjustability of Shoulder Straps
Now, it's possible for a single-strap goggle to slip off while you're swimming. That's why you're better off buying a pair that fits perfectly from the start or that lets you adjust the straps however you want.
You should also look for adjustable nose pads. Sometimes you might also find interchangeable nose pads or a Swedish goggle kit that lets you design your own. If your goggles don't come with nose pads, but you really like the pair, you can always buy the nose pads separately. Again, racing goggles may not have these features, so buying a pair that fits perfectly is even more important.
Narrow Down Your Purpose
Consider the type of competitive swimming you will be doing. Are they a medley, a triathlon, or a fast race? Outdoor triathletes need triathlon goggles.
Triathlon goggles are designed to give you the maximum view through the lens. With a narrower field of view, pool goggles tend to be more focused. That said, there are some indoor pool goggles that will give you better peripheral vision.
Please consider your own requirements before purchasing. If you find features that make you swim better, please mention them to the store, or if it's an online store, send them an email asking for help.
How to Find the Best Race Goggles?
Finding the best triathlon goggles or the best race goggles is easy when you know what you want. Now that you've read our quick guide, we're sure you will! If you are planning to buy competitive swimming goggles, please
contact us
.
Shengbailong is a professional
custom swimming and diving equipment manufacturer
. Specializing in the production of swimming goggles, silicone swimming caps, diving masks, snorkels, and other products. The factory is equipped with mold CNC machines, injection molding machines, hydraulic presses, and related equipment for anti-fog mirror processing. The production cycle is less than 30 days, and the monthly production capacity reaches 300,000 pieces. We are proud to be a reliable partner of some of the world's most famous brands.