The Importance of Swimming Caps for Children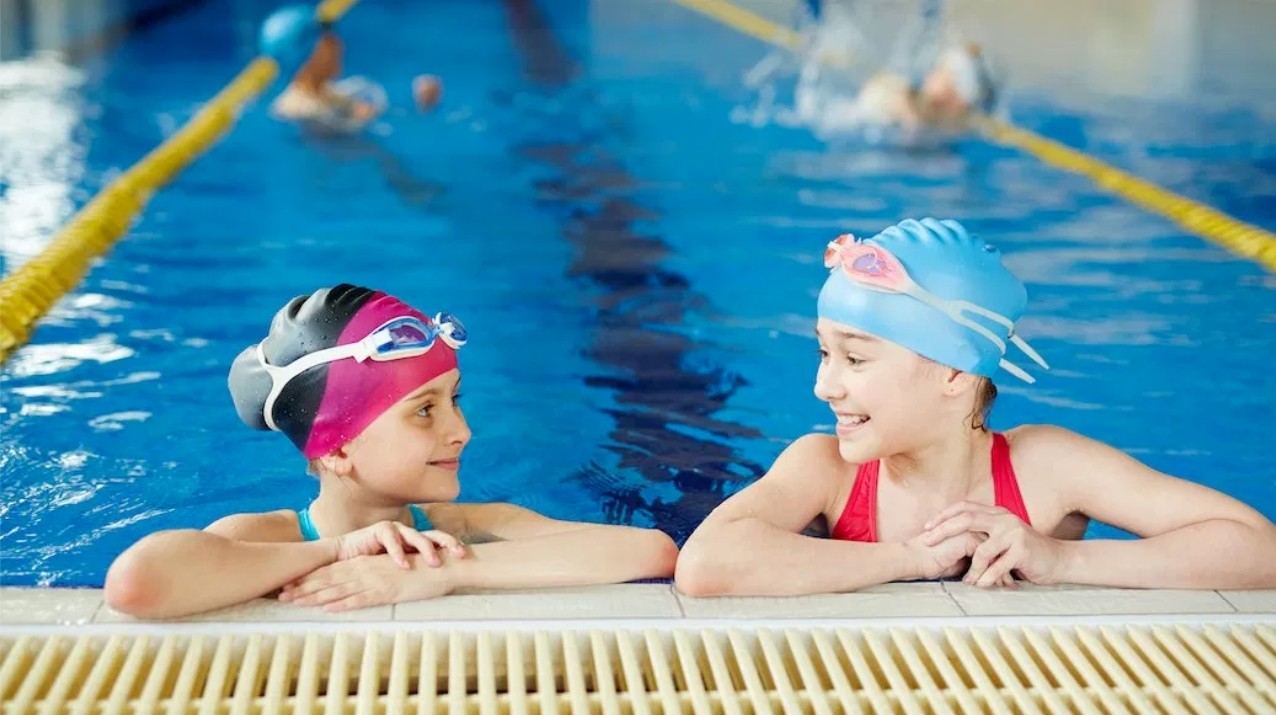 A swim cap can be a game changer for your child during swimming. This blog post explains the benefits of swimming caps and the best types to look for.
Whether your child is a competitive swimmer or a social swimmer, swim caps can increase swim time. Before your kids get into the pool, learn how a swim cap can keep them safe.
You've probably watched a swimming meet before and noticed that everyone is wearing swimming caps. Yes, they reduced drag and increased speed, but it was more than that.
Swimming caps make swimmers feel safer and more confident in the water.
Safer in Water
A swimming cap is one way to stay safe in the water. They make it easier for kids to spot if there is a problem.
As a parent, you know exactly what your child's swim cap looks like. This will help you keep an eye on them in the pool and see how their swimming skills are progressing. This tip can be especially helpful when it comes to making the holidays more fun.
Swimming caps also keep hair out of the eyes and mouth so swimmers can see and breathe. It also ensures that hair does not get tangled with other swimmers or lane ropes.
Swim caps can even prevent distracted swimmers from playing with their hair, helping them focus during class.
Confidence in Water
Confidence is key when learning a new activity, especially with kids. Water can be an intimidating place for some. If your child feels confident before getting in the water, they will be more comfortable swimming in the water. A swim cap will give your child the confidence to jump in.
There are several ways to help your child overcome their fear of water. Swim caps cover the ears, so they help many kids keep their heads under. Hats and earplugs are a great way to combat the anxiety of getting water in your ears.
The swim cap also provides an extra layer of protection for the goggles in the water. Your kids will never have to worry about getting their faces wet when they use hats, earplugs, and goggles.
Finally, swim caps are made for the confident swimmer as they provide extra warmth for those who have trouble adapting to the water.
Clean Water
Whether you're taking swimming lessons or taking a dip in your own backyard, you'll be more comfortable in clean water. Using a swim cap will help keep stray hair from floating around in the pool. It also helps the pool's filtration system work faster and more efficiently because water can pass through it with ease.
Types of Swimming Caps
Silicone
Silicone swim caps are one of the most popular. The material is soft and stretchy for a comfortable fit.
Silicone caps are suitable for people with thick hair. The material stretches so that it completely covers the hair.
These types of caps can also be used with earplugs to keep water out of the ears.
Emulsion
Latex swimming caps are the second most popular type. They're like silicone caps but usually cost less.
The material is thin and holds the goggles in place very well.
Unlike silicone caps, latex caps are not as durable. When stretched too often, they tend to tear.
Lycra
Lycra swim caps are usually the most comfortable swim caps. The material stretches easily over the head to protect hair and ears.
But while Lycra caps may be durable, they tend to slip in the pool.
Lycra caps are made from the same material as many swimwear. Therefore, they are the most durable swimming caps.
A swim cap may seem like a trivial accessory. But they can make a difference in the water for your child. By feeling more protected in the water, your child will be begging for the next swim day. If you want to buy swimming caps, please
contact us
.
Shengbailong is a professional
custom swimming and diving equipment manufacturer
. Specializing in the production of swimming goggles, silicone swimming caps, diving masks, snorkels, and other products. The factory is equipped with mold CNC machines, injection molding machines, hydraulic presses, and related anti-fog mirror processing equipment. We are proud to be a reliable partner of some of the world's most famous brands.